I am linking up over at 320 Sycamore for her Favorite Things Party.  As I thought through this I found I have lots of favorites!  So I tried and narrowed down a few that I am loving right now….
Making memories with my girls.  They are at such fun ages and I know these days are fast and few!  Trying to enjoy every bit.  Aren't they cute? ;)
These Garnier Nutri-Pure cleansing cloths.  I really like these at night to take my make up off.  I am lazy and most nights hate to wash my face, so these are quick and make me feel like I did something at least.  They leave my skin feeling soft and clean. :) I am out of them though…dang it.
My sweet addiction.  I tell myself that they are only around for a short while, so it would be a shame if I didn't get as many as I can before they are gone. Perfect logic, right? Oh, and I am pretty sure they are calorie free.
Permanent fixtures on my feet.  LOVE my cozy sweater UGGs.  Sweet Mr. Husband hunted them down for me a few Christmas' ago.  I think I need a new pair so I can at least alternate them. (subtle hint)
Sunday nights with my man and Dexter.  I love our cozy Sunday night time on the couch.  And Dexter is our fave!
source Country Living
Getting cozy by my fireplace.  This is not mine, but I couldn't find a picture of mine on.  And it is coziest when it's on. ;)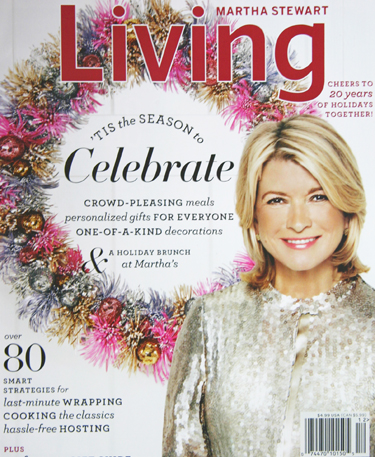 Holiday magazines.  I love diving in and gathering inspiration and ideas.  While sitting by my fireplace.  Drinking my latte.  Wearing my UGGs.  Yeah, that is pretty much what I do all day long these days. …haha ;)
Working on custom Christmas orders for my wonderful clients and customers.  My favorite creative outlet and it gets me in the mood for the holidays!  Hey, I can do laundry in January. ;)